...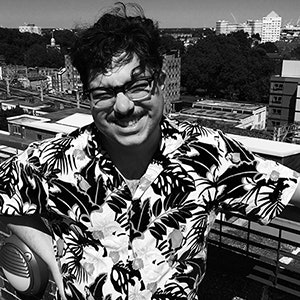 Iranian born director, creative and artist based in London.

Reza started his career as an animation director while also working as a concept and visual development artist across animation and video games. His graduation film Khoda went on to become one of the most watched films on Vimeo and win awards series of awards such as Royal Television Awards.
In 2014, He co-founded Rumble together with his partner Fritzi Nicolaus where he acted as creative director overseeing all projects. Rumble's exposure grew over the years and when Fritzi and I decided to close its doors in 2018, their list of clients included Aston Martin, Channel4, Danone, DigitasLBi, Domino Records, Leo Burnett, Pret, Saatchi & Saatchi, The Macallan, Toyota, Universal Music, Warner Music, etc.
After Rumble, Reza focused mainly on his directing career, creating animated visuals for large scale live tours and shows such as U2 2018-2019 World Tour, Westlife 2019-2020, and America Got Talent 2019.

Feel free to get in touch!

+44 7980188 603
ineedreza@gmail.com
Instagram @madebyrezadotcom
Instagram Photography @shot_by_reza
vimeo: rezadolatabadi